NATIONAL ARTS CONFERENCE:
Exploring the mission of the arts for human development
Sunday 1- Wednesday 4 July 2018 at Samford Valley Steiner School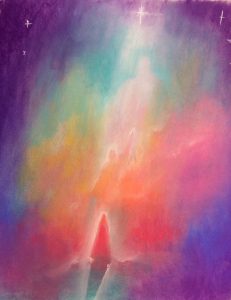 Overview: this conference is appropriate for all educators in Steiner Schools and anyone who is interested in deepening their understanding of the Mission of the Arts for Human Development in our time.
The keynote lectures will be presented by Iris Sullivan and will cover the role of colour and the arts in human and soul development. In these lectures Iris will explore the question "why art?" from an anthroposophical perspective.
The conference includes workshops in several artistic disciplines including music, eurythmy, visual art, sculptural art, speech and practical arts/handwork.
Venue
Samford Valley Steiner School is situated on 20 acres of forested land in the beautiful, rural setting of Samford Valley, only 35 minutes from the Brisbane CBD.  Address is 5 Narrawa Drive, Wights Mountain, QLD 4520.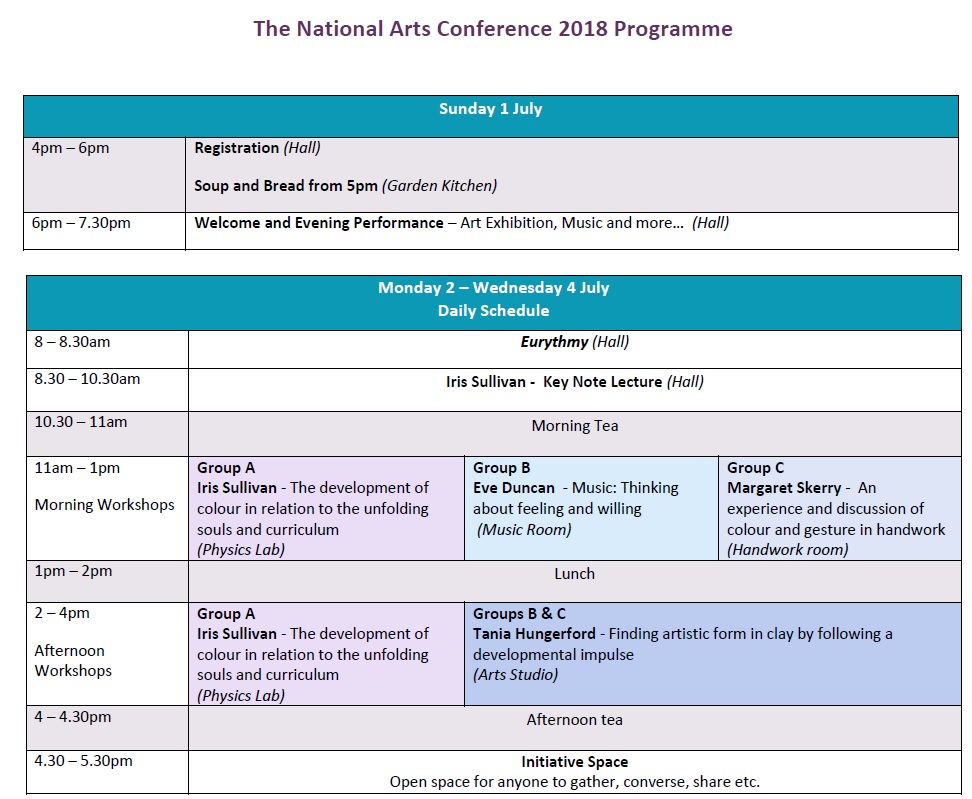 For more information on the conference, including registration details please download the brochure National Arts Conference Brochure 2018 updated
For all enquiries, please contact Joan Weir at Samford Valley Steiner School jweir@samfordsteiner.qld.edu.au or phone 07 3430 9600