To celebrate the 100-year anniversary of Steiner education in 2019, parents  will be making dolls. These dolls will be donated to Emergency Educational Intervention for psychologically traumatised children in crisis regions around the world.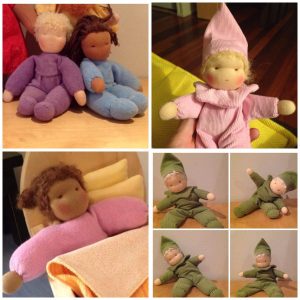 This work, largely led by Bernd Ruf, (member of the International Forum for Steiner/Waldorf Education) is supported by Friends of Waldorf Education. Steiner schools across Australia have offered a national collection through SEA (Steiner Education Australia) of Steiner dolls to comfort these children in crisis camps.
You can read more about Bernd's work at this link: https://www.readings.com.au/products/17462846/educating-traumatized-children-waldorf-education-in-crisis-intervention.
If you would like to be involved in this project, please contact the school.