Outside School Hours Care
Samford Valley Steiner Outside School Hours Care (OSHC) is located on our school grounds. Our room is located at the far end of the Primary School Administration building.
Our service is an approved service for Childcare Benefit and the Childcare Rebate. This centre provides quality care and recreational activities for kindergarten and primary school aged children in a safe and caring environment.
Our staff are fully qualified, enthusiastic, caring and fun. We offer the best possible care for all our children.
Our service provides a healthy and fresh breakfast for Before School Care and afternoon teas each day for After School Care and also caters for any allergies and dietary requirements. We also offer morning tea and some lunches during Vacation Care. 
Our Program is based on the children's interests, with some activities using intentional teaching (Cooking, Craft).
Samford Valley Steiner OSHC operates under the licence of the Qld Government Office for Early Childhood Education and Care (OECEC) and Department of Education, Training and Employment (DETE). The Licensee of OSHC is the Rudolf Steiner Education Group Brisbane Inc.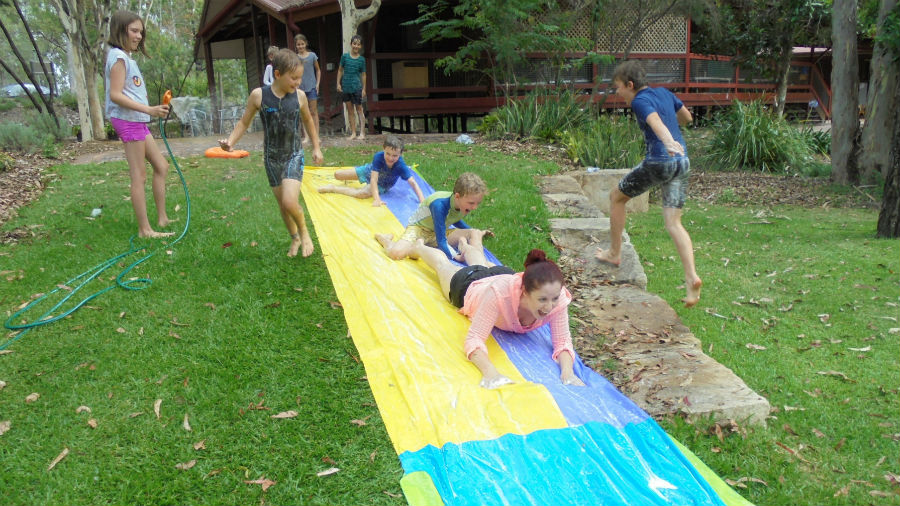 Hours of Operation
Before School Care
Monday to Friday 6.30am – 8.30am
After School Care
2:30pm – 6:00pm Mon, Tue, Thu, Fri and 12:30pm – 6:00pm on Wed
Vacation Care 6:30am – 6:00pm
Public Holidays and Pupil Free days CLOSED
Current Fees
Please refer to the OSHC Enrolment Account Information updated 2021
Vacation Care Fee
The fee for Vacation Care for the school holidays is $60 for permanent bookings (before the booking end date), and $75 for casual bookings (after the booking end date.) Additional costs may be added for Excursions. Fees are subject to change.
For more information please download the OSHC Parent Handbook
Vacation care September/October 2023
Here is the information for the upcoming Vacation Care program and booking form.
Vacation care program Sept Oct 2023
Vacation Care booking Form 2023
OSHC BOOKINGS 2024
** Please note that OSHC has limited vacancies for 2024, so please contact the OSHC Co-ordinator before submitting an enrolment form.
Contact Details
OSHC Coordinator: 
Tel: 3430 9614
oshc@samfordsteiner.qld.edu.au