While the Class Teacher provides the Main Lesson each day, each class interacts with and enjoys the experience of a wide range of specialist subject teachers on a daily basis and throughout their Primary School years.
Music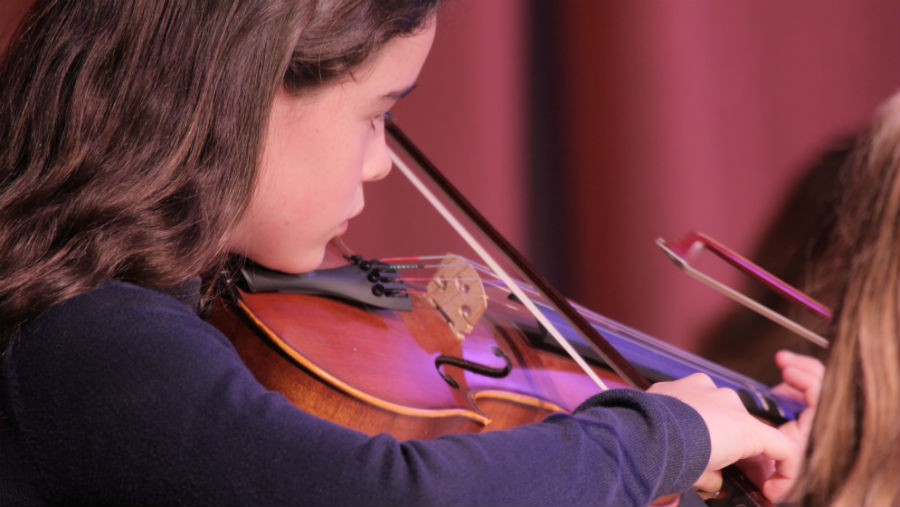 Through an integrated and holistic music program, we seek to create and encourage a school culture in which joyous, enlivened musical activity is embedded into the daily experience of every student and teacher across the whole school. To achieve this, we:
Provide a classroom music and instrumental program that is informed by the anthroposophical picture of child development and is connected to and reflective of the core classroom curriculum content and seasonal festivals.
Provide a dynamic instrumental, classroom and choral program that provides a solid musical foundation that balances the social nature of music making with development of the art form of music. 
The Music Program has an Instrumental Program Coordinator, High School and Primary School Classroom Teachers and a team of Instrumental Music teachers who run ensembles across the program.

Craft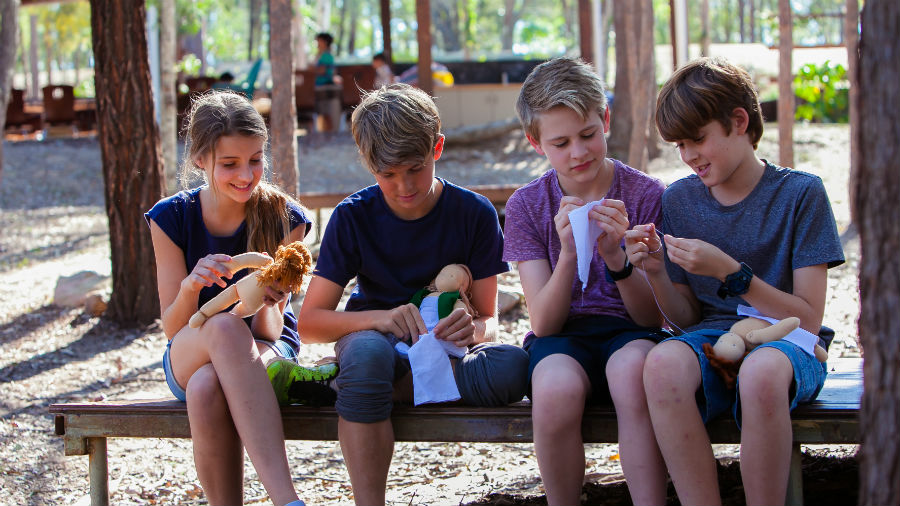 Working with our hands to create items needed for life has long been an integral aspect of the general education of the human being.  Although disappearing from the modern western world, mastering traditional handcrafts is  still recognised as a significant aspect of human development in many cultures.  Historically, craftwork has arisen out of necessity, however it is clear when we observe hand crafted items that aesthetic sensibility is also of significance for the craftsman.  This important meeting of beauty and function is what lies at the heart of the handwork program in a Steiner school.  Over the full span of their schooling the students, through the Hand Work curriculum, develop their aesthetic sense working with colour, design and form, learn how to respond practically to natural materials and develop a wide variety of manual skills.  Rudolf Steiner, when speaking of handwork in the school curriculum, indicated that the purpose was not to train weavers, potters, etc., but rather for the student, by practicing such work, to be able to stand securely on leaving school, with a basic confidence for managing the practical affairs of life.  The craft lessons require students to sustain their effort and interest in a project over an extended period of time; they must find the will to see the process through to its completion.  The development of this kind of perseverance has obvious application in and benefit for all other areas of school work and life.
Languages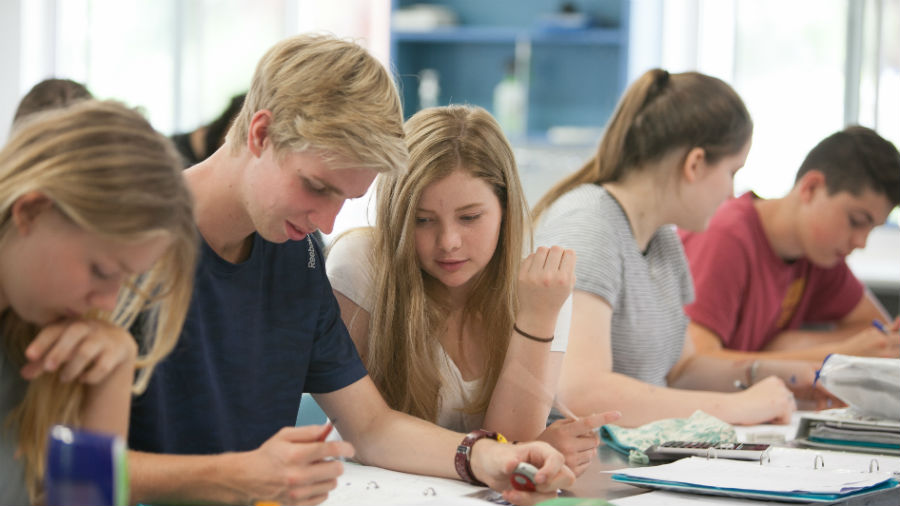 "Each language penetrates us differently and reveals human  nature in a different way, which is why we must complement  the effect of the mother tongue with other languages."
Rudolf Steiner
The study of a foreign language cultivates the experience of speech sound, rhythms and intonation that are different from English. By giving the children the experience of another language, they have the opportunity to experience the world from a different cultural perspective and the 'universal human' element is cultivated. German is the second language taught at Samford Valley Steiner School.
Eurythmy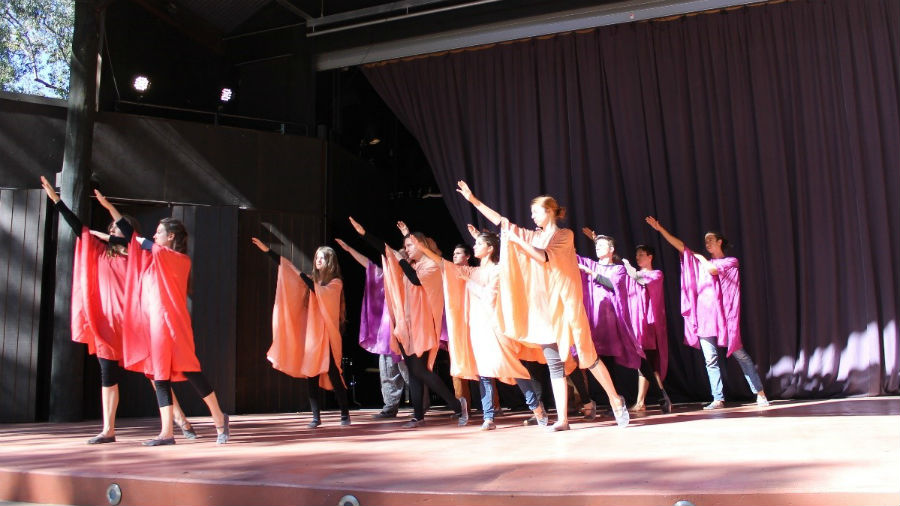 Eurythmy is a genuinely new movement art that was initiated by Rudolf Steiner just one hundred years ago. It encompasses many dance movement skills, but it isn't just dance. The arm gestures express the qualities and character of all the different sounds in speech, or of the different elements of music: pitch, melody, rhythm, major, minor. However, the language or music is silent: transformed instead into movement. Movement, speech and music are three core expressions of human culture, (of all that lifts us beyond our simply animal nature) that have profound educational and healing propensities. So, from the earliest days of the first Steiner School eurythmy was included in the curriculum as an essential medium for supporting and fostering the healthy physical, social, artistic development of the children both as individuals and as class communities.
(Please note that Eurythmy is currently not offered at SVSS)
Bothmer Gymnastics
Bothmer Gymnastics is a form of movement that focusses on the spatial realms in which we live and move. It draws on the wisdom of the ancient Greek physical training. This has been combined with the anthroposophical understanding of the developing human being. Rudolf Steiner chose Count Fritz von Bothmer to develop such a gymnastic program for the children at the Stuttgart Waldorf School. The Bothmer gymnastics program is divided into three main stages. In the first three years, the class work as a group to perform rhythmical sequences and movements as they continue to orient themselves into space. In the middle phase (class 6-8), the children develop core strength through individualised exercises working with the forces of levity and gravity. The final stage accommodates the growing adolescent, the movements and rhythms developed in the first years are now transformed into more challenging routines that focus on the healthy development of strength and power. Games are also an integral part of each gymnastics lesson. The games are played in a way that avoids competition in the early years and strive to foster harmony and promote tolerance. 
(Please note that Bothmer is currently not offered at SVSS)
Gardening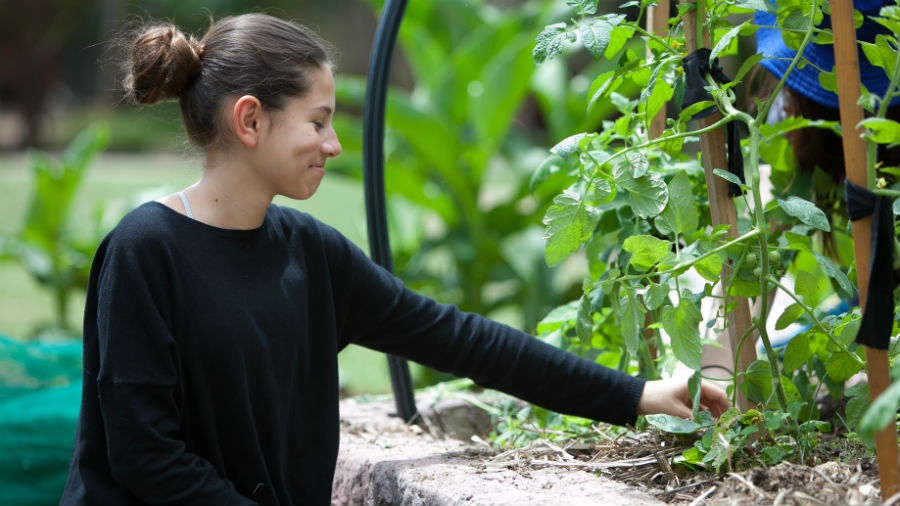 Growing food is perhaps one of the most important and fundamental practices a human being can do in their daily lives.  Many of us in modern life have little opportunity to engage in this simple and satisfying activity.  Learning how to produce what one needs to live through physical work and a little bit of planning, instils in the child a sense of confidence in the world. 
From Class 3 through to Class 10, the children work in their gardening lessons to plant and harvest seasonal vegetables, grow herbs and flowers, make compost, maintain garden beds,, identify and propagate native plants, identify and remove weeds.  They learn about bee keeping, aquaponics, soil structure, tool care, use of liquid fertilisers, local food production and cooking.
The Garden program also captures a large part of the waste stream here at school and sequesters it into the soil via composting and worms. Sometimes, when children need a break from their classes, the garden is a perfect spot for them to come and have some time out.