Project Presentations – Friday 14 October & saturday 15 October 2022
Introducing the 2022 Year 12 students and their Senior Research Projects.
The presentations will be on Friday 14 October and Saturday 15 October. All are welcome to attend.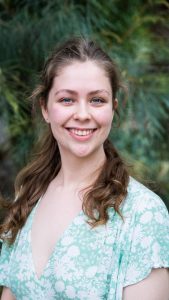 FEGELE POTTOW
Fegele has been a student at SVSS since kindergarten, growing into a deeply independent person and critical thinker. Fegele is a sensitive soul with an activist's heart who is always thinking of how she can make the world a better place.
My Senior Research Project is about understanding the world of sustainable fashion and what that means to me. With this I have been researching aspects of the fashion world, from fast fashion to sustainable fashion. This means investigating materials used and how they are produced and how the clothing is manufactured to see if it is ethical. I have been exploring what I feel comfortable with and asking myself questions like, is this garment damaging to the earth and people's lives? When I first talked to one of my mentors, she told me to look out for certificates to be able to tell what clothing is truly sustainable, as some companies greenwash their products.  I am defining what sustainable fashion is and how I can I reduce my carbon footprint with what I wear, and throughout this I have been sewing my own clothes.
I feel like my understanding of sustainability in general has grown and I've come to appreciate the clothing I do own and what goes into making your own clothes. It makes me want to wear my own clothes more and not just buy new trendier things – and my goal is that by the time the project is done and I'm doing my speeches I hope to be wearing clothes I've made myself most of the time. It's given me a bit of a confidence boost that I can learn new things and adapt to new ways. While I think this is going to stay a personal project, I've also learnt new skills that mean if I ever see a beautiful piece of fabric, I'll be able to turn it into a unique outfit.
When I think about what it means to be a Steiner student, the standout for me is that there is a big appreciation for nature, and I feel like we hold a lot of respect for people. It is very hands on and not just reading out of textbooks, it's going out and putting it into practice. I feel like it has given us the confidence to try things without fear of failure. I've been here at SVSS since I was four and I think that this has helped guide me with where I chose to take my project because learning about the environment is woven into our education – it helped me want to try to bring it into my own life.
There have been many Main Lessons that I enjoyed, but the one we are doing currently on Philosophy has been a favourite of mine. It's a completely different set up to other Main Lessons and in the mornings we sit down and discuss a philosophical question or topic. Our class has grown to be able to have respectful conversations and to really question everything.
A favourite camp was Canoe Camp in Class 9. We started out timid, none of us would stand up on the canoes, and then we fell into this rhythm and this flow, and it was a totally different experience. Anyone can go for a hike but how many people can say they canoed the Brisbane River from the dam to the city? It was such an amazing experience.
I've had so many wonderful experiences, but I feel like my primary schooling experience was so different to what I would have experienced elsewhere. I would describe it as being very community and nature centred. Also going on my exchange was amazing and helped me grow by pulling me out of my comfort zone. It was in the middle of covid so there were some challenges, but it was an experience that I treasure.
It's been a journey coming all the way through kindergarten to Class 12 and been filled with many experiences that have shaped me into who I am today. For fourteen years I've essentially grown up here and after this, I decide where my future goes. From school to…life!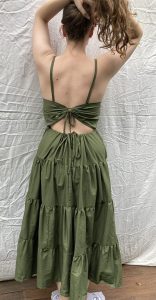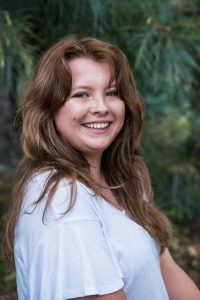 CAYLIN WHITEHORN
Caylin is a warm-hearted individual who brings joy and positivity to her class. Always enthusiastic, Caylin takes a hands on approach to her studies.
For my SRP I am exploring the topic of Sustainable furniture and the recycling systems in Australia. In my thesis I will explore effects of waste in Australia and the benefits of using recycled materials to make new furniture.
For my practical I am making a bench seat with shelving and storage. I am working on this piece in hard craft with my mentor Dave Rule. I have collected solely recycled, discarded, and second-hand materials, with the help of my mentor, friends, and family.
I have gained a lot of knowledge in woodworking and sustainable crafting processes. I can implement these learnings in my thesis and throughout the rest of my life. Through my research I have also found that our recycling system in Australia has its flaws and being aware of that has changed the way I use the waste from my projects and how I can responsibly dispose of it.
When I've got nothing to do, I start drawing. I started my Steiner journey in year 7, and the moment I joined the class I immediately felt at home. I knew that these people would be with me forever. Every camp, ensemble, excursion is filled with fond memories with my classmates. I know I am a Steiner student because my friends/peers are my family, and we all lift each other up.
Our History of Music Main Lesson in Year 11 is one that always comes to mind. It was just so much fun exploring a new piece every day and getting to analyse and listen to new music. But my favourite is probably the one we're in now, Philosophy. We have a café and class discussions in the morning grappling with huge and controversial topics. I really think it's just brought out these deep and analytical thoughts. Really thoughtful questions have been pulled out from my peers and it's just an amazing thing to witness and be a part of.
Sailing Camp, Year 11. The weather was terrible, and our tarps were poorly strung up. I was not a fan of sailing especially not in the pouring rain and cold winds. But the last day of camp, sailing back to Vic point, Oscar, Ethan, and I were put on a boat with no motor and no teacher. I think really being thrown into the deep end and having to trust my peers made an amazing experience. It was the most fun I've had on a camp.
Watching the sunset on top of the big sand dune on Moreton, swimming in Lake Mackenzie on Fraser Island, work experience at Mount Barney, abseiling and climbing in Outdoor Rec. I think every shared moment at Steiner is one that I've strongly enjoyed.
Being at this school and having the opportunity to reflect on learning and growing with my class is something I will forever be grateful for.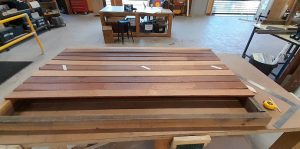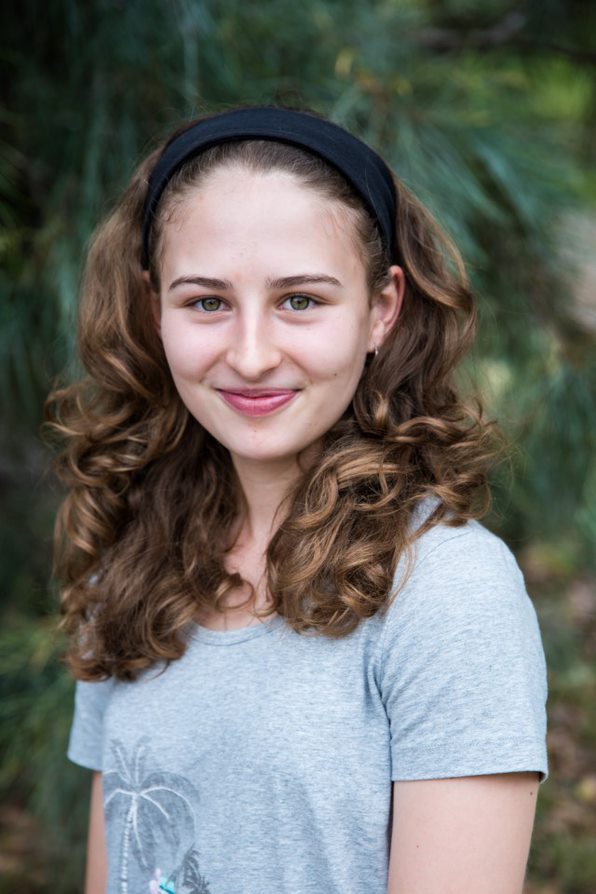 CLAIRE ATKINSON
Claire is a bright student who has always put enormous effort into her studies. She is an empathetic soul who is capable of listening to another person's opinion without judgement. Graceful and kind, Claire's sensitivity and good heart are her special qualities.
For my research project I am working on a project I am passionate about, which is helping to create a society where all women and children are safe – especially in their homes. Domestic abuse can affect anyone in our community as it is based on an imbalance of power and control. I believe knowledge, education, awareness, and support can help provide a safer community for women and children. For these reasons, I chose to co-write, produce, and direct a play and donate all proceeds to the charity, Small Steps for Hannah.
 Throughout the project I have learned to persevere no matter what obstacle is thrown in my path and keep fighting for the causes in which I believe.
I started at Samford Valley Steiner School in Class 1 and left half-way through Class 6. It was a difficult decision to make and ultimately, I returned to SVSS at the start of Class 9. I know I am a Steiner student because my teachers are my friends, my friends are my family, and I am proud to belong to my school community.
Main Lessons that I remember fondly are Ancient Greece with Lydia, The Odyssey with Delaney, and Conic Sections with Jacek. My teachers are experienced, supportive, and passionate about sharing their knowledge with their students.
 Favourite camps for me were the Class 9 Canoe Camp and the Class 11 Sailing Camp, and also assisting on the Class 4 Stradbroke Island Camp with my Outdoor Recreation Class. By far the best camp for me was my Class 3 Farm Camp with my favourite teacher, Lydia.
 Favourite memories that come to mind are sitting around the campfire with my friends on camp and solving the riddles of life, sailing home in windy weather with my crew and executing a James Bond style 'rescue'. Every day brings new experiences that I will always remember: Samuela's "Mama Mia", Andy's love of everything medieval, Delaney's philosophical discussions, Mel's spectacular hand gestures, and simply singing and laughing with my friends.
It is difficult to describe my experience at SVSS in one sentence. Steiner is more than a place of learning; it is my family.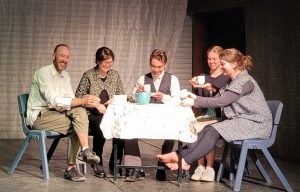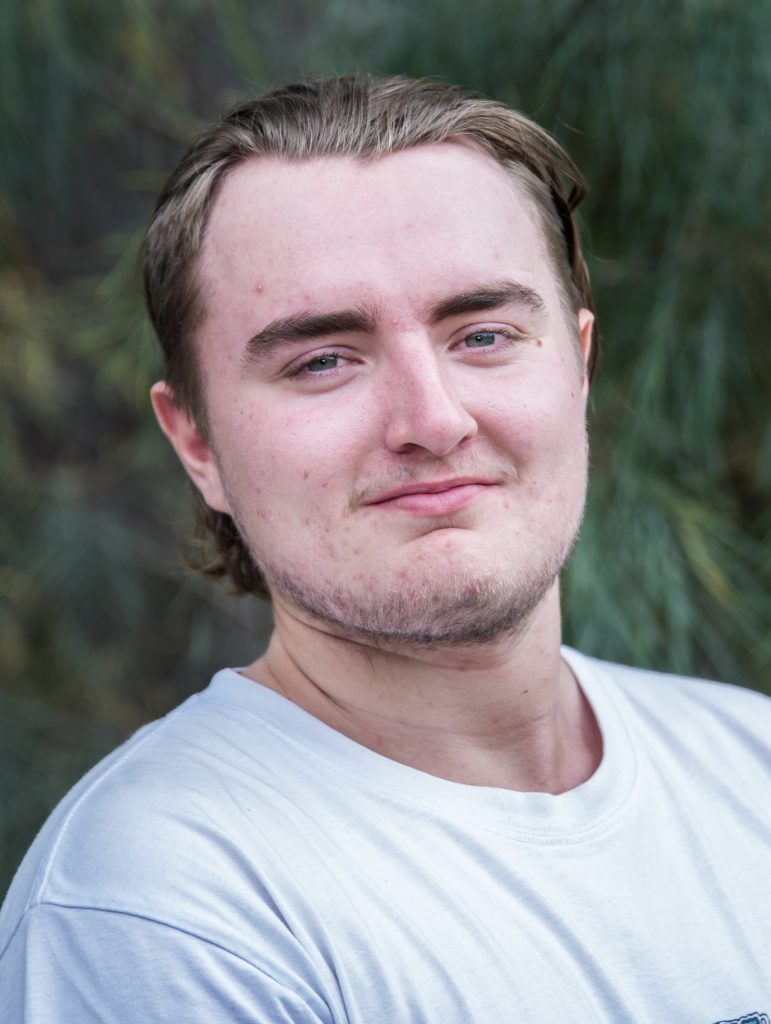 JAKE CONEN
Jake joined his cohort in Class 8 and quickly became a bright light. He is a popular student that is always ready with a joke and smile. His easy-going demeanour hides a philosophical mind with a flair for debate.
For my project I really wanted to take on something that I had a lot of interest in, hoping that it would help keep me motivated. It's a long time to focus on one subject! Originally, I wanted to look at doing something with boxing as this is an interest of mine, however due to some injuries I have, it wasn't an option. Instead, I chose to look at cars and how they are manufactured for a 'job' nowadays, whereas when you look back even to the 80s and 90s they were manufactured for enjoyment. Basically, my SRP is around why cars should be 'more fun'.
I have been working with a professional racer and working on doing tracked times of laps to try to improve my times. I've learnt a lot during the course of my Senior Research Project, from time management to how racing really checks your ego. You start out thinking you're going to be Vin Diesel and quickly realise you are just human.
For me, being a Steiner student means that you learn to have an appreciation of your environment and how and why you should care about it. It's just built into the schooling here in a way that you just absorb it. The relationship between students and teachers is unique too. I've come from a mainstream school and I have been to Tafe and in other places it feels like the relationship is very authoritative and fear based. Here it feels like there is more mutual respect between us.
My favourite Main Lesson was the first one I did in Class 8, Industrial Revolutions.
I think my favourite camp might be the Sailing Camp in Class 8. It just felt so nice to be out on the water and it wasn't like anything I had done before.
Some memorable experiences for me would be funny mishaps while building and sailing boats and also this year when the Romans won the Games of Courage. I've been here since Class 8, and we had never won before!
At SVSS you learn to allow yourself to be a part of the school community. It's more than just a school and if you lean into the experiences, you get the most of out of it.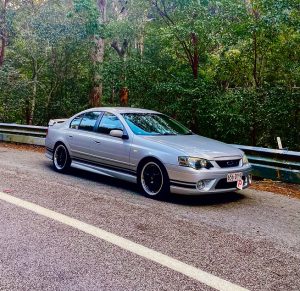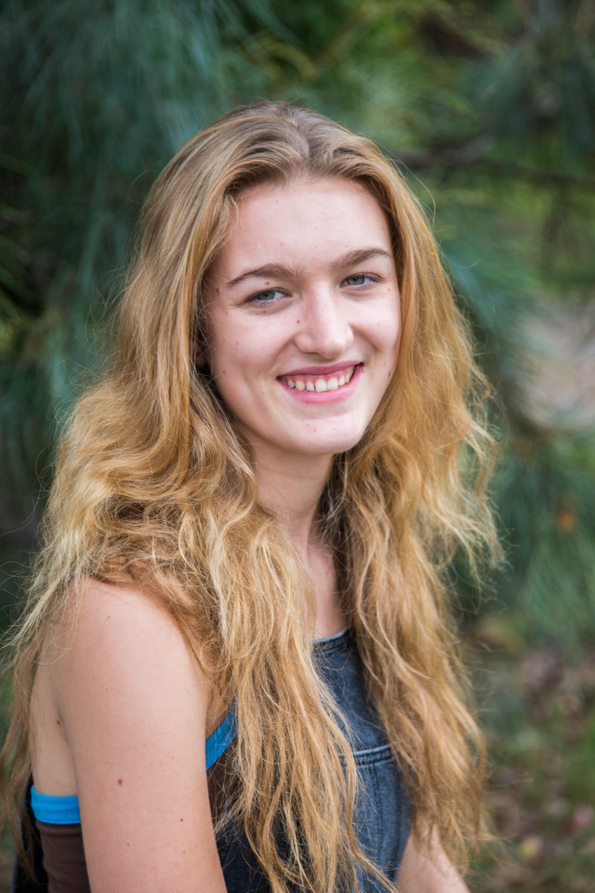 greta cashion
Greta is a hard-working student who is always willing to help and support her classmates. Greta blends her leadership capabilities with a beautiful sensitivity and humble presence.
My Senior Research Project is about why more people should live in a tiny home. I always wanted to do a hands-on project and this one allowed me to dive into my interest in sustainable living. I've been renovating a caravan with view to living in this after graduation.
During the course of my project, I have learnt to plan ahead and to have an open mind when adjusting plans. I jumped straight into some of the work without spending the time to think about what would have worked best for me. If I were doing it again there are probably a few things I would do differently.
I've been at Samford Valley Steiner School for most of my schooling life and it's hard to imagine going to school anywhere else. I feel like we are closer to our teachers and they feel like family. I feel like I have always been encouraged to have an open and curious mind and that being here at SVSS has allowed me to express my individuality in a way that I wouldn't have had access to anywhere else.
My favourite Main Lesson was Art History with Samuela in Class 10 because it was so hands-on and creative.
The best camp for me was Farm Camp. It's three weeks long which makes you become really close as a class and while it was work, it was also a lot of fun. I think it was character building for a lot of us, who might not have spent a lot of time cooking and cleaning before. It builds our independence and confidence.
Some of my favourite memories are the earlier Winter Festivals. It always felt so different being at school at night and sitting by the fires was a beautiful experience. I also loved coming back from Canoe Camp in Class 9 and seeing all our parents. That was really special.
I would describe my time at SVSS fun and creative. I truly grew up with my class.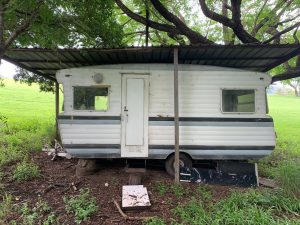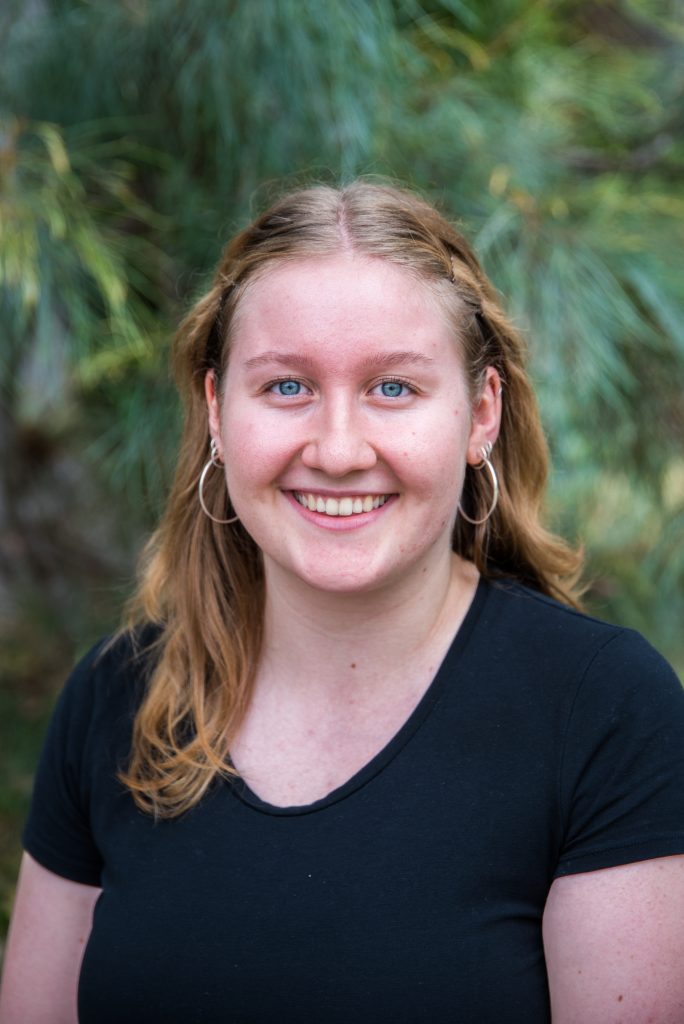 ANNA LETHBRIDGE SALT
Anna is a student with a clear idea of her future and pathway. A hands-on learner who is determined and capable, Anna's maturity, focus and warmth are an asset to her classmates.
My question is focused on street style and expressing identity through unique and personal style. I have chosen to look at my own relationship with clothing and why it's important to me, as well as investigating its importance to others. Clothing and ways of dress have always been passions of mine and I wanted to take this opportunity to deeply explore the many aspects of why we wear what we wear.
Throughout this process, I have gained a deeper understanding of my own connection to clothing as well as the important role it plays in expressing personal identity. Through engaging with my community and photographing the street style of Brisbane, my appreciation and understanding of unique and unrestrained style has broadened.
I began at this school when I was four years old. At the beginning of year 10, I decided to move to another school to experience an alternative education. After less than a term I decided to come back to Steiner as I knew this was the best environment for me. The experiences and memories I have gained from this journey will be with me forever. I know I'm a Steiner student because I have gained the freedom to explore my creativity in all aspects of learning.
There have been many Main Lessons that I have enjoyed, but my favourites would have to be the Philosophy Main Lesson and boat building in year 10. Philosophy was great because we were able to think really deeply about the world and our own ways of thinking, which I think is important. Boat building was just awesome because we got to spend all our time doing hands-on work, which I love. I have always adored all the Art Main Lessons.
Camps have been the best element of my schooling experience. Every camp is a good camp because the class always forms a stronger bond by the end of it. Being put in situations which might be out of your comfort zone and being surrounded by some of your best friends always ends up being a great time.
The best camp for me was Class 11 Sailing camp because even though it was not prime sailing weather, I came back from that trip with a new passion.
I have so many favourite experiences, such as The view from the peak of Moreton's sand dunes, countless sunsets and sunrises, hiking across K'gari island, the bonfires at winter festival, sailing in Kestrel, singing together on camps, watching the stars together on the beach and every single other experience I have been able to share with my class.
My schooling has played a huge part in shaping my identity and I am so unbelievably grateful for this experience and everyone who has shared it with me.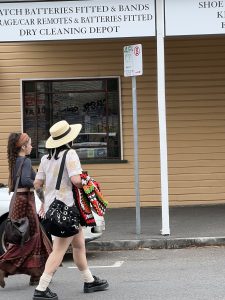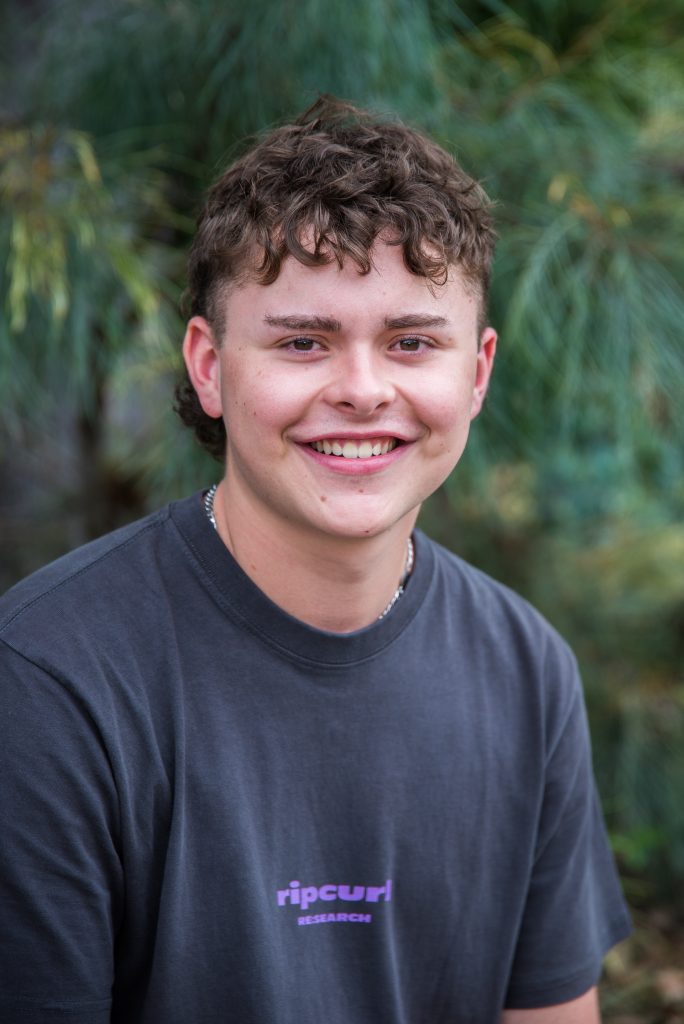 ETHAN COOK
Ethan has a natural ability to step up and tackle challenges head on. Never shying away from responsibilities, Ethan has proven to be a wonderful role model for the younger cohorts. A keen outdoorsman, Ethan has a love of nature and fitness.
For my SRP, I wanted to build something community based, and because I enjoyed first aid when I was doing my Cert II, I decided to build a website that could be used in emergency situations for anyone aged 6+. There is also a section there where you can teach first aid to children from Class 1 up.
When I was working on what content would be suitable for what age, I investigated Steiner philosophies of how the brain develops and how a child develops from newborn through to 18. My concept is that if I had it certified by the government, this program could be utilized in schools. There will also be a button on every page of the website where you immediately call 000, as well as letting you know what information to give and how to deal with situations like breaks, burns, mental issues, unresponsive patients etc.
I've been thinking of possibilities for my project since Class 8 and came up with a few different ideas that didn't work out, but over the Christmas holidays I was working for a marketing company maintaining their clients' websites and adding product etc; I enjoyed that. It gave me the experience using websites and adding content, so I decided I wanted to work on a website. When choosing what content I wanted to put on my website, I started thinking about what I had really enjoyed in my last few years of school and settled on first aid, and what I'm doing with it is something that doesn't exist at the moment, which made me excited about the possibilities of where the website could go.
While working on my SRP, I've learned how to build a website and how to use new software which required research of its own. I've also had to record video and learn how to edit them. I've also learned a lot about child development and Steiner curriculum and it's interesting to look back on the stages I went through and how they relate to the philosophies and see how they line up.
I feel like being a Steiner student is about confidence and curiosity. You have the confidence to go up and talk to anyone, and the confidence to try and fail and not let it deter you because it's a part of the learning process and either you get the experience, or you can change your approach. I always want to ask questions and learn more and understand.
A Main Lesson that I have enjoyed is the Main Lesson Economics and Ecology with Dave. I enjoy learning about how money, debt, and the system works. I always say I don't like the Science Main Lessons, but I do. I find them engaging and interesting. It's amazing to learn about space and how vast it is and how much is unknown.
My favourite camp was ski camp in Class 7. Mount Barney was really good, and I've enjoyed all the vertical camps with VET Outdoor Rec program. Bike camp…I just love all camps!
My favourite experience was exchange in Class 10. I will remember that for the rest of my life. I can see how I grew in that time, the first week I was homesick and on the phone to my family all the time and then I settled in and made friends and had so much fun.
My experience here has been fun and interesting, and I would send my kids here.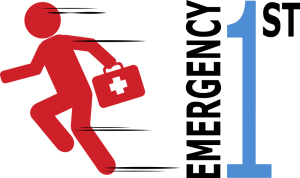 Anna Barker
Anna is a natural leader who recognises that leadership isn't just about 'doing' but leaving space for others and encouraging them to step in. Anna is a mature and creative student who is heart led.
 My SRP question is, "How do I produce sustainable jewellery and how does that relate to who I am as an individual?" My project began with looking at understanding identity and spirituality. While I had many ideas about how I would approach this in a philosophical sense, as a creative individual I wanted something that had more of an artistic component. One of our family friends is a jewellery maker and I have been fascinated by this process for some time, so I chose this as my medium with a focus on sustainable materials as this was a passion of mine.
Initially, I didn't have an end goal, but allowed the project to unfold organically, exploring jewellery making daily. As someone who is always busy, I found in this time creating the space for inner reflection. I began to ask myself questions, such as, "Why is jewellery important to me?" "How do I use jewellery to reflect my individuality?" "Why is sustainability important to me?"
In exploring how my style and tastes have been shaped by both familial influences and generational influences, I could then build a picture of who I truly am and how the threads of those around me have been woven into who I am. I completed generational research through a western sociological lens to look at how we are shaped, and completed a photo series of my grandmother, my mother, and myself to showcase my findings. I started the year with the idea of wanting to discover myself in a philosophical theoretical way, but somehow, through making jewellery I came full circle and I ended up answering this question in a deeper way.
I was two when I began Steiner schooling in South Africa before we moved to Australia in Class 9, and I began at SVSS. Initially, I started at a mainstream school, and I remember there being so much concrete and when we came to SVSS, I walked into Florence and a bird had flown in and Anna Salt was carrying it out and she smiled at me, and when I walked into the room it felt like it was the place I needed to be. There is so much connection to nature in Steiner.
A favourite Main Lesson was Philosophy with Delaney. It's a topic that I'm really interested in, and Delaney's style of teaching is so interesting, it feels conversational, you don't feel like you must be there, you want to partake. It doesn't really feel like class some time, it feels like you are able to share conversations with your class.
My favourite camp was Farm Camp. I was new, I had only been here for six weeks, and it was a long camp with a new class. I think if I hadn't been on that camp, I wouldn't have the relationships that I do with my class, and of course, the scenery was beautiful. As much as we complained about the 5am walks, I look back on them now and think about how peaceful they were.
Fond memories of my time here are just being in class. I think that we wouldn't be a group of people you would necessarily put together outside of school, but here we work so well together. I think I am going to really miss the conversations with my classmates.
SVSS has helped me realise who I am and who I want to be in this world.
OSCAR PERCY
Oscar is a talented, hardworking and dedicated student who has been an excellent role model for younger students in the High School. Oscar has a kind and empathetic heart and always brings a positive attitude and a bright smile.
My SRP aims to answer the question "How do you create a hit song?" Originally, I had asked the question of how to write a hit song, but as my project progressed, I began to understand how much more there is to a true hit. The writing aspect was only one small part of it, the creation of a hit included things like how to get it up the charts and how to make it more accessible. For millennia and across countless cultures, human beings have created musical sound. Whether it's one hit wonders such as the Macarena, or the plethora of hits delivered by The Beatles, hit song writing was a special mystery that I wanted to find the answer to. What makes a hit song and how can you create one?
For half of the SRP process, I was looking at a completely different topic relating to outdoor recreation. I changed halfway through, which meant I only had about half the time to complete my project, which had both good and bad aspects to it. I have definitely struggled with my time management over the course of the project. I have also learnt how much of the creative process needs to be organic for me. Recently, I auditioned for the Griffith Conservatorium of Music, and I sat down to try to write this song and I discovered that as I tried to force my creativity, it made it nearly impossible for it to flow. I have learnt that as much as I struggle with it, I need to ask for help, but also to stick to my guns when I have an idea that feels right to me.
Being a Steiner student for me means that you are a part of a community. I think this is particularly true of the High School. In Primary School you tend to stick with your class but in High School there is more of a community feel as we interact across the age groups. I think the camp programs set Steiner apart too, they help bond you together.
A favourite Main Lesson to me is a tricky question as there are so many that I enjoyed. I enjoyed Inner Organs and Circulatory System and found it interesting to learn how the body works. I also liked the Calculus Main Lesson because I enjoy maths and finding a new element to it was interesting, plus it had real world applications. Farm Camp as a Main Lesson was really good as well. The way the camps are integrated into the Main Lessons is great, it means that instead of just learning about something, you get to experience it in an immersive way.
Favourite camps for me would be Mount Barney, Sailing Camp, and even though I haven't been yet, I think Lady Musgrave will be one of my favourite ones. I have really enjoyed the hiking camps and a group of us are planning to go back to Barney after school ends.
I will always remember spending time with my class fondly. I know next year at university I will meet a group of new people, but I am really going to miss my class. We have been a close group.
Samford Steiner has been an enriching learning environment.
Jai Turner
Jai has been at SVSS since Class 5. An excellent student who holds strong personal values, Jai takes a mature and serious approach to his studies. With a musical heart and a desire to achieve, Jai is unerringly himself.
 My Senior Research Project has been about writing a piece of music, notating it, and orchestrating it. Music is a love of mine and while I've been playing music for years, learning how to write it feels like I've unlocked a new layer to music. I can now understand why a piece has been written the way it has, and it has given me the foundations to be able to write other pieces more easily.
My piece is a contemporary classical piece. Notating it is when you convert what your piece sounds like into sheet music, it's like writing the book instead of telling the story. When you read a piece of music it will tell you everything about how that piece should sound, for example how slow you should be playing it, and when I read that I know how to play it because the writer communicated it well. My challenge is in writing the music in a way that my reader would be able to play it exactly how I intended it to sound.
In exploring the process surrounding writing your own music, I now know how to make up songs spontaneously – I can experiment. It's also deepened my knowledge of the instrument. I feel like I understand music more and it's helped me even with my own playing because I understand more what is behind the writer's work.
I think the stereotypical Steiner student is into tie-dye and environmentally conscious. For me being a Steiner student is about having a deep respect for nature and the environment. I find that I always try to make conscious decisions about my consumption. I don't like tie-dye though! In general, I think Steiner students care less about consumerism and more about sustainability.
My favourite Main Lesson was in Primary School when we did Roman History with Lydia in Class 6 and 7. It was such an immersive experience and it made me want to come to school each day. The use of storytelling to show off the historical fact was done in a fun way that was interesting.
Favourite Camp was ski camp in Class 7 which was so much fun! I'm not a big camp person, I love all the activities, but I just hate sleeping on the ground. I prefer a bed!
I find it difficult to narrow down what was the most memorable experience for me, but one that sticks out was dressing up as a Roman soldier every morning and marching around the school. It was such a different experience, grab a spear, grab a shield, and put on a helmet and off you go! I'll never forget it.
My experience here has been unique, fun, and enlightening.
Greta Regano
Greta is a creative and conscientious member of her cohort who brings a positive and upbeat attitude. Greta strives for a fair and just society and always speaks up when she sees something amiss.
 My Senior Research Project was "How can making my own shoes teach me about the value of craftmanship?"
I think we've detached ourselves from everyday objects and don't really think about where they came from or how they were made. I wanted to explore how our concept of 'value' changes when we understand what has gone into the creation of an object – and how this changes again when WE become the person investing the time and money.
I have always loved shoes and how they can elevate an outfit and the history behind them, and I thought it would be wonderful to have a pair of boots that I had made myself. Shoemaking wasn't something I had seen done before, so I thought it would be a bit different.
I found my mentor by calling around shoe places in Brisbane until I found one of only two shoemakers in Brisbane to teach me how to craft my boots. While it was a very independent project that I completed myself with a lot of trial and error, my mentor was amazing, set me on the path to making my boots, and really helped me with tricks of the trade. I also drew on a lot of my knowledge and skills from Handwork, where I could utilize my understanding of stretch and seam allowances to help me with my project.
I have learnt so much through this process! I went through many stages of creating patterns so there are many prototypes hanging around my house right now. I have a newfound respect for everything we use, and I've learnt a whole new skill – and one that is diminishing as there are so few shoemakers in Brisbane, I think that's exciting!
I have always been a Steiner student, so it feels like it is a part of me, but I feel like it is a very nature-based way of learning. From our early years we are playing in creeks and building mud castles. I think we have a reverence for nature, the way the planet works, and plants and animals. I also think we explore what we believe in and are encouraged to have our own thoughts and opinions rather than just following the book. That is an important skill when going out into the world as a new adult.
I loved so many of the Main Lessons, but my favourites would be any of the poetry ones and getting to write my own poetry. I tend to lean towards the arts – Art, English, Society. I loved Philosophy, it's so interesting to question everything we were being taught and discuss it with our peers and maybe come up with a new opinion we hadn't had before. I also loved boat building and the process of creating something so huge with your class.
My favourite camp was probably Sailing Camp, I came away from the camp with a whole new enthusiasm for sailing and I would love to do it again. I also really enjoyed canoeing, going from top of the Brisbane River to the city. I am a bit of a water baby, so I think I loved the water camps the most. Some of the others can be quite challenging, such as the Barney Camp which I found a huge challenge, but I love them all. Camps build a real sense of  closeness and community with your class.
I have so many fond memories of school. I love being around with my class and just enjoying time together. I think it's the little moments that you end up loving the most, such as on Sailing Camp when Greta, Anna and I would have cups of tea every evening in front of the trangia. It's the small, intimate moments you look back on and remember really fondly.
As much as we learn about the academic side of things, maths, science and culture, we learn even more about ourselves. Growing learning and appreciating.
Doron Mohel
Doron is a resilient and committed student with a strong connection to the great outdoors. Always up for a challenge, Doron has chosen the uncharted topic of using biodynamics to help solve coral bleaching.
For my Senior Research Project, I have been looking at alternative ways to solve coral bleaching. My project is mainly research based as I don't have the time and budget to run my proposed experiments. I've been looking at the causes of coral bleaching and how to solve it and one of the many things I looked into was biodynamics preparations, which are used in agriculture to provide strength and resilience to crops. I did an experiment where I grew two groups of wheat, one with conventional fertiliser and one with a biodynamic preparation; once they reached a certain size I sprayed them with a fungal solution and the ones I treated with the biodynamic fertiliser had significantly less rust on them, showing their increased resilience. 
I have been speaking to some local biodynamic experts to create my own biodynamic preparation that could be used in the ocean to solve coral bleaching.
This project came about because I've been scuba diving for a while and seen how the reef slowly degenerates. Last year in the Maldives I saw a marine biologist give a presentation on coral bleaching and after talking with my dad I decided to take on biodynamic use in the ocean as my SRP.
During the course of my SRP, I've gained experience with talking to people, as well as being open minded and accepting ideas that seem unbelievable to begin with. It's a big topic and one that has its challenges because no one has ever used biodynamics in the ocean. The closest I have seen in a research paper was homeopathics used in the ocean in Mexico but so far, no biodynamics, so I'm really researching the possibilities and testing a theory.
I know I am a Steiner student because I am more open minded than students from state schools. I found that in mainstream schools shut down ideas that are outside the norm. I also find that in Steiner you have more freedom to take your projects where you want to. If we are given a task we have more free reign on the creative design of it, we can put our own individuality on the project.
My favourite Main Lesson was the Greek main lesson with the olympics, which I was lucky enough to do twice. I found the Main Lesson Economics and Ecology interesting too although I was only present for part of the lesson due to VET camps.
My favourite camp has been vertical camp, but I haven't had Lady Musgrave yet, so that might change! I love being outside and spending time on the rock face and learning while I'm out on camp.
I have found that my time here has become more challenging throughout the end of grade 11 and grade 12. 
Toby Prnagell
Toby has a strong work ethic and is committed to working on his interests. Pure of heart and charismatic, Toby is full of life and ideas and presents himself well, always thinking on his feet.
For my SRP, I explored blacksmithing and created a knife. Blacksmithing has always been an interest of mine and something I really wanted to do but this gave me an opportunity to delve into this. For my research, I had to earn about different metals and the skills required to create a knife.
I have gained a lot of skills during this process, the basic knowledge of how a forge works, and have learnt what sources are helpful in learning the process.
For me, being a Steiner student means there is more of a community, and you feel like you have friends instead of acquaintances. Everyone knows each other and it feels like everyone in our class are all friends.
My favourite classes have been Beekeeping and Hardcraft. This year we made furniture in Hardcraft and I've been really enjoying that. I like anything that is hands on.
I loved Low Tech Camp, even though a lot of aspects were hard – the walking on the sand was awful – the parts you didn't like ended up being funny and you bonded with your class over them. I liked the desert and while the first night was cold, the rest of the time the weather was good.
The best thing for me is how our class is one big family. I will really miss seeing everyone each day.
I think my whole experience at SVSS was a good one, I would do it again! 
Sara Orlossy
Sara is an intelligent, independent, and artistic soul who is always motivated to finish any creative project that she begins. She is a free spirit who marches to the beat of her own drum.
My SRP is about how hemp can be the key to a sustainable future and how many things we can make out of it such as clothes, utensils, plant-based plastic and even fuel. For my practical I bought some hemp fabric and make an outfit out of it. Ideally, I would have liked to grow the hemp myself and observe it growing and be able to showcase the fibres, however due to the laws and regulations around hemp growing in Australia, this wasn't possible.
I was fortunate enough to meet up with a business owner when I was in Hungary, who creates hemp-based cutlery products that are biodegradable. They're investigating the possibility of bringing this to Australia and I found this very interesting and would love to be involved in this process if it eventuates.
It's difficult to put into words what being a Steiner student means. For many of us we haven't experienced anything different. Being a Steiner student to me means having a lot of freedom throughout your studies. The teachers have given us a lot of support and understanding.
My favourite Main Lessons have always been the Art Main Lessons. They're fun and interactive and you get to be creative and drive the projects where you want them to go.
I'm not a big camp person, but my favourite camp was Leadership Camp. It was probably a bit easier going because we had some amenities that we don't always have on other camps. Our class really came together and bonded though, that was the best thing.
Even though camps weren't my favourite thing, some of my best memories are on them, sitting around the fire and everyone helping each other out.
SVSS is fun, we are held with respect for who we are as people. And we are surrounded by nature which is beautiful.