Project Presentations – Friday 14 October & saturday 15 October 2022
Introducing the 2022 Year 12 students and their Senior Research Projects.
The presentations will be on Friday 14 October and Saturday 15 October. All are welcome to attend. The program for the two days will be published nearer the time.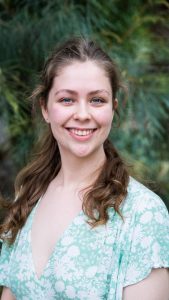 FEGELE POTTOW
Fegele has been a student at SVSS since kindergarten, growing into a deeply independent person and critical thinker. Fegele is a sensitive soul with an activist's heart who is always thinking of how she can make the world a better place.
My Senior Research Project is about understanding the world of sustainable fashion and what that means to me. With this I have been researching aspects of the fashion world, from fast fashion to sustainable fashion. This means investigating materials used and how they are produced and how the clothing is manufactured to see if it is ethical. I have been exploring what I feel comfortable with and asking myself questions like, is this garment damaging to the earth and people's lives? When I first talked to one of my mentors, she told me to look out for certificates to be able to tell what clothing is truly sustainable, as some companies greenwash their products.  I am defining what sustainable fashion is and how I can I reduce my carbon footprint with what I wear, and throughout this I have been sewing my own clothes.
I feel like my understanding of sustainability in general has grown and I've come to appreciate the clothing I do own and what goes into making your own clothes. It makes me want to wear my own clothes more and not just buy new trendier things – and my goal is that by the time the project is done and I'm doing my speeches I hope to be wearing clothes I've made myself most of the time. It's given me a bit of a confidence boost that I can learn new things and adapt to new ways. While I think this is going to stay a personal project, I've also learnt new skills that mean if I ever see a beautiful piece of fabric, I'll be able to turn it into a unique outfit.
When I think about what it means to be a Steiner student, the standout for me is that there is a big appreciation for nature, and I feel like we hold a lot of respect for people. It is very hands on and not just reading out of textbooks, it's going out and putting it into practice. I feel like it has given us the confidence to try things without fear of failure. I've been here at SVSS since I was four and I think that this has helped guide me with where I chose to take my project because learning about the environment is woven into our education – it helped me want to try to bring it into my own life.
There have been many Main Lessons that I enjoyed, but the one we are doing currently on Philosophy has been a favourite of mine. It's a completely different set up to other Main Lessons and in the mornings we sit down and discuss a philosophical question or topic. Our class has grown to be able to have respectful conversations and to really question everything.
A favourite camp was Canoe Camp in Class 9. We started out timid, none of us would stand up on the canoes, and then we fell into this rhythm and this flow, and it was a totally different experience. Anyone can go for a hike but how many people can say they canoed the Brisbane River from the dam to the city? It was such an amazing experience.
I've had so many wonderful experiences, but I feel like my primary schooling experience was so different to what I would have experienced elsewhere. I would describe it as being very community and nature centred. Also going on my exchange was amazing and helped me grow by pulling me out of my comfort zone. It was in the middle of covid so there were some challenges, but it was an experience that I treasure.
It's been a journey coming all the way through kindergarten to Class 12 and been filled with many experiences that have shaped me into who I am today. For fourteen years I've essentially grown up here and after this, I decide where my future goes. From school to…life!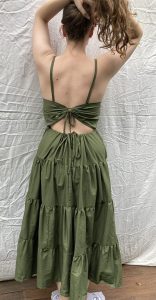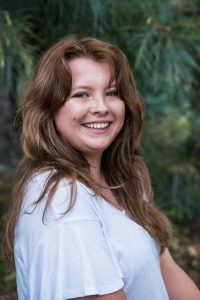 CAYLIN WHITEHORN
Caylin is a warm-hearted individual who brings joy and positivity to her class. Always enthusiastic, Caylin takes a hands on approach to her studies.
For my SRP I am exploring the topic of Sustainable furniture and the recycling systems in Australia. In my thesis I will explore effects of waste in Australia and the benefits of using recycled materials to make new furniture.
For my practical I am making a bench seat with shelving and storage. I am working on this piece in hard craft with my mentor Dave Rule. I have collected solely recycled, discarded, and second-hand materials, with the help of my mentor, friends, and family.
I have gained a lot of knowledge in woodworking and sustainable crafting processes. I can implement these learnings in my thesis and throughout the rest of my life. Through my research I have also found that our recycling system in Australia has its flaws and being aware of that has changed the way I use the waste from my projects and how I can responsibly dispose of it.
When I've got nothing to do, I start drawing. I started my Steiner journey in year 7, and the moment I joined the class I immediately felt at home. I knew that these people would be with me forever. Every camp, ensemble, excursion is filled with fond memories with my classmates. I know I am a Steiner student because my friends/peers are my family, and we all lift each other up.
Our History of Music Main Lesson in Year 11 is one that always comes to mind. It was just so much fun exploring a new piece every day and getting to analyse and listen to new music. But my favourite is probably the one we're in now, Philosophy. We have a café and class discussions in the morning grappling with huge and controversial topics. I really think it's just brought out these deep and analytical thoughts. Really thoughtful questions have been pulled out from my peers and it's just an amazing thing to witness and be a part of.
Sailing Camp, Year 11. The weather was terrible, and our tarps were poorly strung up. I was not a fan of sailing especially not in the pouring rain and cold winds. But the last day of camp, sailing back to Vic point, Oscar, Ethan, and I were put on a boat with no motor and no teacher. I think really being thrown into the deep end and having to trust my peers made an amazing experience. It was the most fun I've had on a camp.
Watching the sunset on top of the big sand dune on Moreton, swimming in Lake Mackenzie on Fraser Island, work experience at Mount Barney, abseiling and climbing in Outdoor Rec. I think every shared moment at Steiner is one that I've strongly enjoyed.
Being at this school and having the opportunity to reflect on learning and growing with my class is something I will forever be grateful for.