introducing the 2020 Year 12 students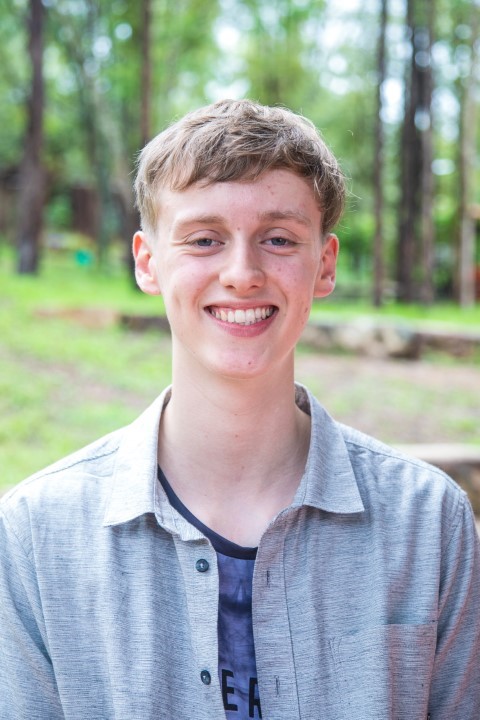 dakota walton
Dakota Walton has been at SVSS since his first day at Preschool in January of 2007. Dakota is a kind, thoughtful and observant young person who always shows interest in the other. He has patience, integrity and courage that he has had to call on over the past year. He is a great MC, a great sportsman and I am sure a great friend. Please read his words below regarding his Senior project and his experiences at SVSS.
Despite the many changes my project has undergone throughout the year, the one constant has been the question, which is "How do I create a Browser-based Team-Management MVP?".
To preface, an MVP is a minimum viable product, and it is essentially a prototype that has the optimally least amount of development to receive maximum customer feedback. Creating an MVP rather than a complete application became a necessity because it would simply not be possible to develop a finished product by myself and within such a relatively short timeframe, which is something I am further grasping the more I learn.
To achieve this, I have been in continuous discussion with my mentor Steve, who has guided me along the way and given insight into the software development industry. I have been updating Simon, my supervisor, along the way and he has assisted me in organising/laying out the process. Finally, I have also been communicating with Richard, my SRP consultant, who has provided additional insight into the industry, and been willing to help whenever I asked. The process itself involves learning and executing the required aspects of the software development industry, teaching myself the languages involved in creating a web application, and most importantly, my own unique angle for a "browser-based team-management MVP. This required market analysis, discussions with all those involved, investigation into the software development environment and designing and coding my prototype.
To date I believe I have gained numerous skills and a significant amount of knowledge in the software development industry, from either individual investigation or discussions/interactions with my mentor, supervisor, consultant, and others. Additionally, it has reignited my own creativity and belief in my abilities regarding both individual learning and confidence in the execution of what I have learnt. It is undoubtedly pushed my preconceived limitations and continues to improve my work ethic. Examples of things I have learnt include coding/markup languages such as HTML, CSS, and the basics of JavaScript, PHP, and SQL, and terms of the industry such as MVP, SOW, UVP, key metrics and many more. I continue to expand on these as well as learn new things with every passing day.
I know I am a Steiner Student because I learn in an environment where teachers and students have a respect for each other, and treat each other as friends, which improves my ability to relate to adults outside of the school. The content we learn is taught in way that keeps me engaged and leaves me constantly pondering. I believe because of these things I have become more in touch with my own thoughts and feelings and have been given the tools to understand myself and others.
The Main Lesson I remember most fondly is interestingly the most recent one, this was Astronomy as it expanded my knowledge in a field that I was already intrigued by. Despite learning this ML from an online platform, Dave's teaching methods were still engaging and interesting which resulted in this becoming my most enjoyed main lesson. On another note, I have to acknowledge the awesome experiences from the main lessons of the Primary School and appreciate the effort that goes into bringing them to life.
My favourite camp to date for sure would have to be canoe camp in Class 9. Not only was it a fun and enjoyable experience but seeing the stunned faces of Brisbane's city folk as we canoed down the river is something I will never forget. Despite the uncomfortable wet feet and rain on the first couple of days, this camp is still by far my favourite. This might have partially been due to my fondness of the city, however, the journey overall, from country streams to the inner-city river, is one I'll never forget.
An experience I remember of enjoying strongly would be the class 10 production, Rosencrantz and Guildenstern. Although, drama isn't my favourite subject, experiencing a life analogous to those of actors/actresses was awesome!
My experience at Samford Valley Steiner School has been full of support. I have been here since preschool and all my experiences have been enjoyable. Even through difficult times the school staff supported me and made me feel a part of the community. The overall environment, which has changed drastically over the years, consistently created an experience that encourages me to learn.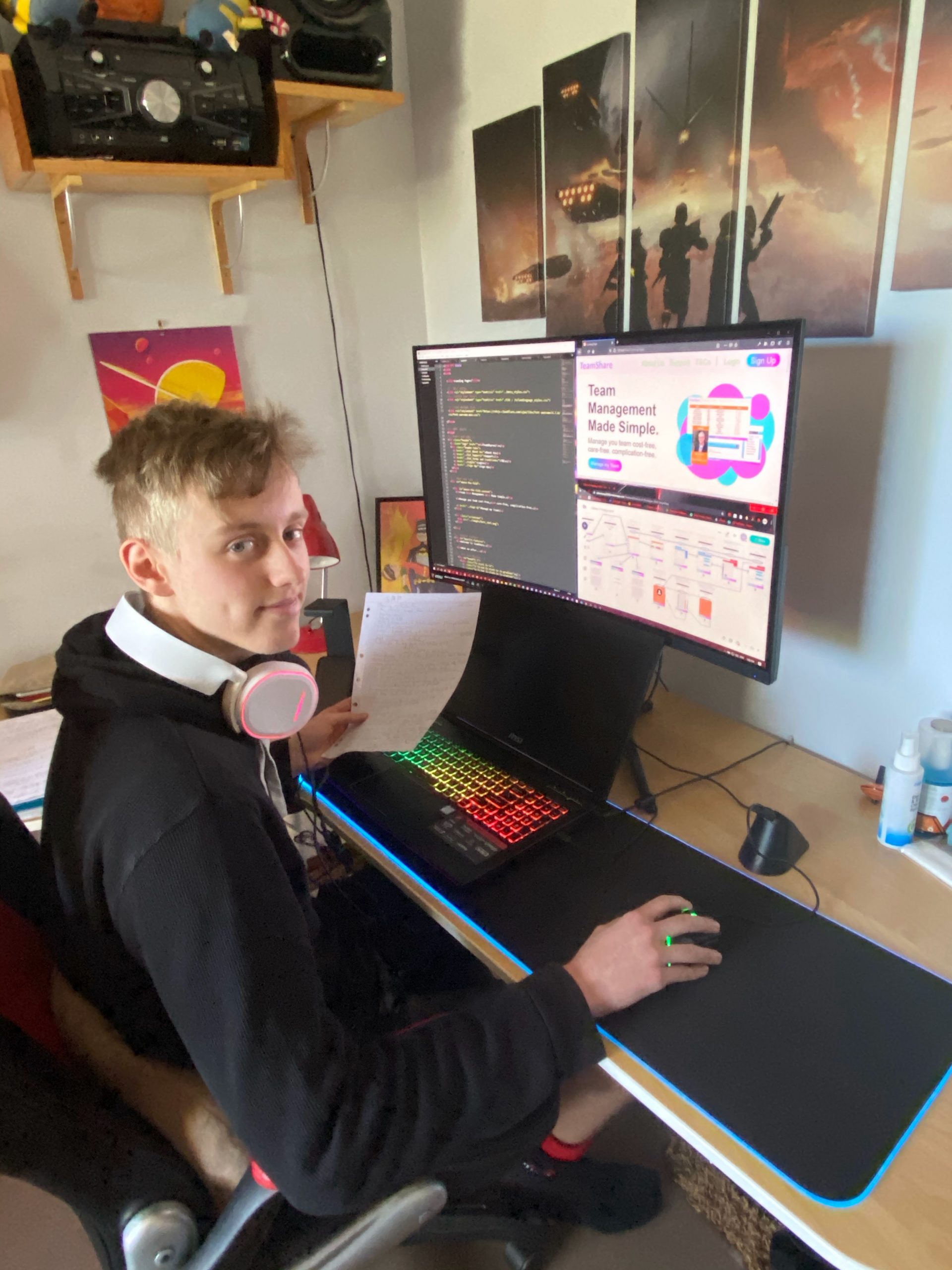 lucinda skett
Lucinda has been at Samford Valley Steiner School, also since her first day at preschool in 2007. She is a bubbly, friendly, gentle and quiet young person. Her smile is very infectious and behind it lies an incredibly bright and reflective mind.  Please read her words below regarding her Senior Project and her experiences at SVSS.
For my project, I am exploring the question of "what is it like to grow up with a sibling who has a disability?" Throughout the year one of the main things that I have completed is conduct a survey on Facebook in a sibling group chat asking people to contribute – this was insightful. I am also conducting face to face interviews which allow me to delve more deeply into the relationships.
To date I have gained more of an understanding of how the nuances of everyone's situation can differently impact on their relationships. I have also been delving into my own experience and examining it, as a result I have a better understanding of my own situation and the relationship I have with my sister. I have learnt with the interviews that it is good to be casual to allow the person to be comfortable when answering the questions as this enables the person to open up more freely. I learnt this after my first few interviews, and since then have made sure they don't feel like I'm probing them, rather that we are having a "discussion" so they can confide in me about their experiences. My confidence has grown through this process. I also learnt that the interviewees were just as nervous as I was going into it and this gave me reassurance. Throughout the year, I have also learnt how to manage myself and how to take initiative if I want something to happen.
I know I am a Steiner student because of the community. I feel that the community at Steiner isn't something you can find at mainstream schools. Since there aren't many of us, and we stay with our classmates throughout our entire schooling, we naturally become very close. Not only in school, but the camps we go on teach us how to work together as a team, seeing each other at our worst but working through it regardless. The relationships we have with our teachers is also different to mainstream schooling. They take the time and care to get to know us as individuals and that gives us a better opportunity to communicate with them. They try their hardest to challenge you but also accommodate for you when there is something you can't do. The community is very tight knit, I see them like an extended family.
The Main Lesson I remember fondly is Parzival which we did in class 11. While there were aspects I didn't find particularly fun, I put a lot of effort into the ML. This specific Main Lesson came to mind because in the afternoons we were given a question/subject which we had to write about in a journal, and they were often quite personal questions. I enjoyed the thought provoking questions, e.g. what is your understanding of love? I enjoyed this activity as it made me think more into who I am, what is my life is composed of – it was more than just content learning.
My favourite camp so far has been the sailing camp in class 11. The weather was great and every place we went to was beautiful in some way. Going with my class was amazing and we all had a great time. Sailing was something that I had not done before, and initially I was not looking forward to it as I tend to get seasick extremely easily. However, I was so happy sailing with everyone, and I had so much fun. On or off the boats there are many fond/happy memories. There were a few challenging moments throughout the week, but I still look back on those moments fondly and I wouldn't change them. This camp gave us many opportunities to hear each other's thoughts and opinions at the end of every day, and as a result we grew stronger as a cohort. It also taught us to work together in a different way than we had before – teamwork was essential when sailing together, because if you didn't communicate you could capsize yourself and everyone in your boat. 
An experience I always remember with a smile on my face is when our class was on the Mt Barney camp in class 9, and we finally reached the top of the huge mountain. I enjoyed the entire camp, but when we were all standing at the highest point and looking at how far we had come was incredible. I remember feeling both exhausted and exhilarated at the same time, because there had been moments where I just wanted to collapse but I had made it anyway, and that moment made it all
I have been at SVSS since preschool, and I cannot deny that the experiences of primary school and high school are extremely different.
Primary school was filled with awesome experiences that I feel were essential to my growth, that allowed me to be a child but helping me grow up along the way.
During my time in high school there have been times where it has been challenging (academically, physically and emotionally), however, it has also been extremely fulfilling and my experiences have really helped me grow into the person I am today and for that I am more than grateful.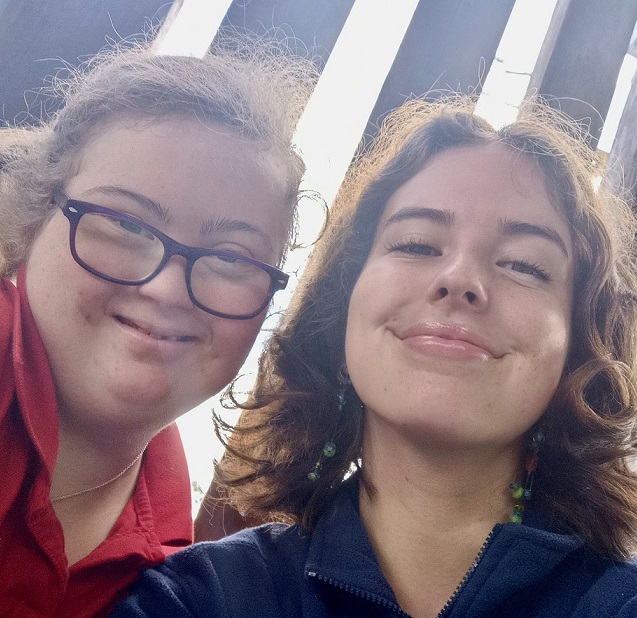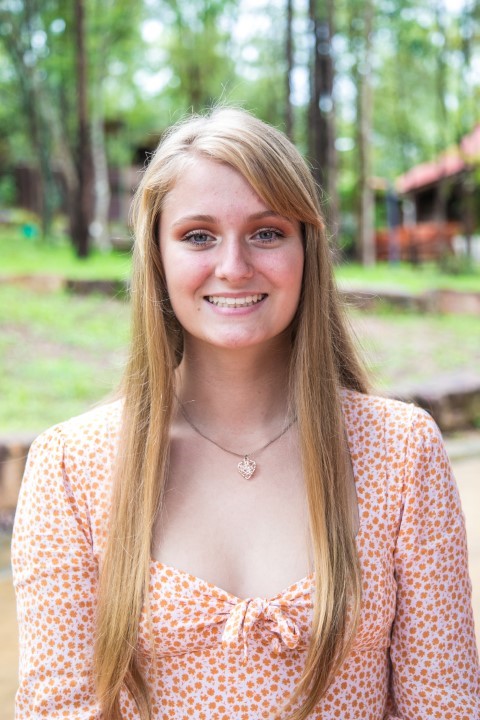 Madeleine Park
Introducing Class 12 student Madeleine Park, aka Maddy. Maddy started her education at SVSS in Class 2. Her leadership skills are an asset to the class and to all the classes in the High School. She has an optimistic outlook and is willing to step up and assist when asked. We are sure her drive and positivity will send her in the right direction in her future. Please read her words below regarding her Senior project and her experiences at SVSS.
I don't have a question I have a theme I am working with.  I am working with tiny homes and sustainable living. I am exploring this by converting a shipping container into a bedroom and study. I am trying to use as much recycled materials as possible and keeping it as a self-funded project. I am working closely with my Dad who has done some owner builder work before.
To date I have learnt many skills, I am starting to understand how to work with other people, including conveying my ideas, my visions and how to bring this into realistic outcomes. Initially reaching out to others and understanding that I may not always know what is going on. For example, hiring a crane – I did not know what sort of crane was needed – the operator was great and explained the whole process of what I needed. I am learning a lot of building skills from using a drill, welding, and plasma cutting.
I know I am a Steiner student because I feel like I have a sense of community and a feeling of being well supported in the decisions that I make. In all aspects of my life I am supported by the community, especially after the 2019 youth conference, I became aware of how much bigger the 'Steiner' community is.
My favourite Main Lesson.  I really enjoyed the Class 5 Norse Myths Main Lesson. I remember learning about the ideologies, I remember our play and feeling like the classroom was almost a part of the Norse culture. I felt immersed in the culture and not just 'learning' about.
Every camp experience has been enjoyable and taught me so much. Coming from Primary school to High School, I learnt to enjoy the experiences as they happen and not look back on them, be present to them. In class 8/9 I struggled through the camp and then I looked back and saw that I enjoyed them. So, as a result I started to enjoy the experiences as the arose rather than in hindsight.
 The 2019 Youth conference will stick out as a very memorable experience. Meeting so many people like me, that have had similar experiences, been around many optimistic teenagers – I felt at home and inspired.
My experience at SVSS has been an adventure.